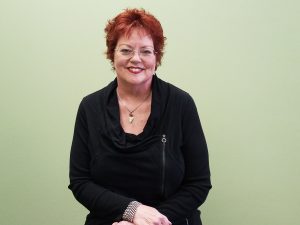 I am a psychic medium, in Omaha, NE, who has been intuitive most of my life. I have been able to see and talk to those who have passed over, but dismissed it. I thought everyone could see and talk to the deceased. It wasn't until my early 30's when I realized I was having psychic and mediumistic experiences that no one else had been having. Still, I put these experiences on the back burner for 20 years. However, as a Reiki Master, I was once in a Reiki session when my client's recently deceased family member came through so strongly that this ability could no longer be denied or ignored. After this "awakening" I began searching for answers and reasons for these experiences and became aware of my multi-faceted abilities as a psychic medium. I believe in compassionately sharing my gift with others in an effort to help people heal and grow.
I offers sessions in Psychic Intuitive Guidance, medium readings and Reiki.
WHAT YOU NEED TO KNOW BEFORE BOOKING A READING:
A reading should always be a healing experience. Your loved ones want to communicate with you just as you want to communicate with them. Sometimes it's the person you least expect who actually shows up! I ask that you come with an open mind and ready to receive the messages that are meant for you on that day; not necessarily the messages you want to hear but the messages you need to hear.
I look forward to working with you!
FREQUENTLY ASKED QUESTIONS
What is the difference between a psychic and a medium?
A medium can connect to those who have crossed over to the other side. A psychic can tap in to your life issues and give guidance on what might be a good path for you to take. All mediums are psychic but not all psychics are mediums.
What can I expect when I come to a session?
You can expect a very informal conversation that goes deep quickly. Since I am mostly clairvoyant, I see pictures which is very much like playing Charades. That also means translating a picture into words which can be confusing sometimes which is why I like to validate and clarify things as the session progresses. I want to make sure I am interpreting the pictures correctly.
What if I'm skeptical?
I think it's great to be skeptical! Be as skeptical as you like but I do ask that you come with an open mind. If you've got walls build around you I am unable to penetrate them and give you the reading you hopefully came for. If you come with a "prove it to me" attitude well, that's just no fun for anyone. An example of that would be that you won't believe I'm legitimate unless I say the word racoon associated with your mother. That's just not the way it happens. Ok, sometimes it does happen that way but not usually. If you come open to whatever comes through, you'll have a good experience.
Who can I expect to come through for me?
Anybody! Spirit runs the show; I certainly don't. Sometimes your third-grade teacher will pop through just to say hi. Don't be disappointed if the spirit you really wanted to connect with doesn't come through. Usually they do but just be prepared if other spirits take center stage. You see, it's a skill spirit must learn. They lower their vibration and I raise mine. Hopefully, we meet in the middle and can connect. Sometimes they show up just to say hello and other times they chatter away like crazy. They will show their human personality on the other side, so we can identify that they are indeed our loved ones.
---
Most of the time they don't come through with profound messages. Spirit usually comes through to let you know they are healthy, happy and at peace.
What is Reiki?
Reiki is a word, when translated, means universal life force. We have seven major energy centers in our body called Chakras. Reiki keeps those energy centers running smoothly so the body can heal itself.
How do I participate in a reiki session?
You will be asked to remove your shoes and lie on a massage table. You can talk or be quiet or even fall asleep! There are particular hand positions, I as the Reiki Master, will use on you to get the life force or reiki energy directed to each Chakra point.
---
Each session last approximately 50 minutes and will include a brief conversation both before and after you're on the massage table.
Kristi is also an author. Her book, We Are Not Alone, is now available on Amazon!
Kristi is available for public speaking engagements. Contact Kristi via the links above to book Kristi for your next function.