Sarah Cook
"Kristi Pederson of Adventure In Art is an awesome speaker and an awesome person! We were pleased and grateful to have her present at the Girl Scouts Believe in Girls (BIG) event. she spoke to the girls about the difference between being creative and being artistic and gave the girls solid ways the could incorporate their creativity and artistic qualities into every day life. These ideas and skills will be something they can carry with them into their adult lives and they are invaluable to the Girl Scouts! Thank you, Kristi for giving of your time and energies to give the Girl Scouts a quality leadership experience! I highly recommend Adventure In Art to anyone and everyone!"
- Sarah Cook, Girl Scout Council, Des Moines, Iowa
2017-07-20T03:14:35-05:00
"Kristi Pederson of Adventure In Art is an awesome speaker and an awesome person! We were pleased and grateful to have her present at the Girl Scouts Believe in Girls (BIG) event. she spoke to the girls about the difference between being creative and being artistic and gave the girls solid ways the could incorporate their creativity and artistic qualities into every day life. These ideas and skills will be something they can carry with them into their adult lives and they are invaluable to the Girl Scouts! Thank you, Kristi for giving of your time and energies to give the Girl Scouts a quality leadership experience! I highly recommend Adventure In Art to anyone and everyone!" - Sarah Cook, Girl Scout Council, Des Moines, Iowa
https://www.kristipederson.com/testimonials/sarah-cook/
Angela Pennisi
"Kristi's courage in sharing such a deeply personal story is truly a gift to the world. She has forever changed the course of my life by giving such a rare glimpse into something experienced by few and understood by even less. This book (We Are Not Alone) offers its readers the courage to embrace every aspect of themselves no matter where the journey has led them."
- Angela Pennisi, Psychic Medium
2019-12-16T13:01:57-06:00
"Kristi's courage in sharing such a deeply personal story is truly a gift to the world. She has forever changed the course of my life by giving such a rare glimpse into something experienced by few and understood by even less. This book (We Are Not Alone) offers its readers the courage to embrace every aspect of themselves no matter where the journey has led them." - Angela Pennisi, Psychic Medium
https://www.kristipederson.com/testimonials/angela-pennisi/
Shaunalyn Stefka
"I found Kristi's book (We Are Not Alone) to be very engaging; I could not put it down! She gives a very well described account of her personal experiences of being a contactee from childhood to adulthood. I was able to relate some of my own experiences with extraterrestrials to hers, which helps me feel not so alone in the world."
- Shaunalyn Stefka, Soular Raise, artist
2019-12-16T12:58:56-06:00
"I found Kristi's book (We Are Not Alone) to be very engaging; I could not put it down! She gives a very well described account of her personal experiences of being a contactee from childhood to adulthood. I was able to relate some of my own experiences with extraterrestrials to hers, which helps me feel not so alone in the world." - Shaunalyn Stefka, Soular Raise, artist
https://www.kristipederson.com/testimonials/shaunalyn-stefka/
Larry Kroncik
"Kristi Pederson was a much needed spark to my business class. Many of the students are looking for employment, and they are upgrading their skills and qualifications. Emotionally, this can be a very challenging experience and it can be demoralizing to receive many rejections. Kristi gave some of her time and shared her uplifiting story and determination to have fun and create fun. By sharing her story, Kristi gave lots of encouragement to a group of people who really appreciated it."
- Larry Kroncik Metropolitan Community College through Goodwill Industries
2017-07-20T03:04:31-05:00
"Kristi Pederson was a much needed spark to my business class. Many of the students are looking for employment, and they are upgrading their skills and qualifications. Emotionally, this can be a very challenging experience and it can be demoralizing to receive many rejections. Kristi gave some of her time and shared her uplifiting story and determination to have fun and create fun. By sharing her story, Kristi gave lots of encouragement to a group of people who really appreciated it." - Larry Kroncik Metropolitan Community College through Goodwill Industries
https://www.kristipederson.com/testimonials/larry-kroncik/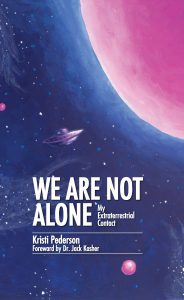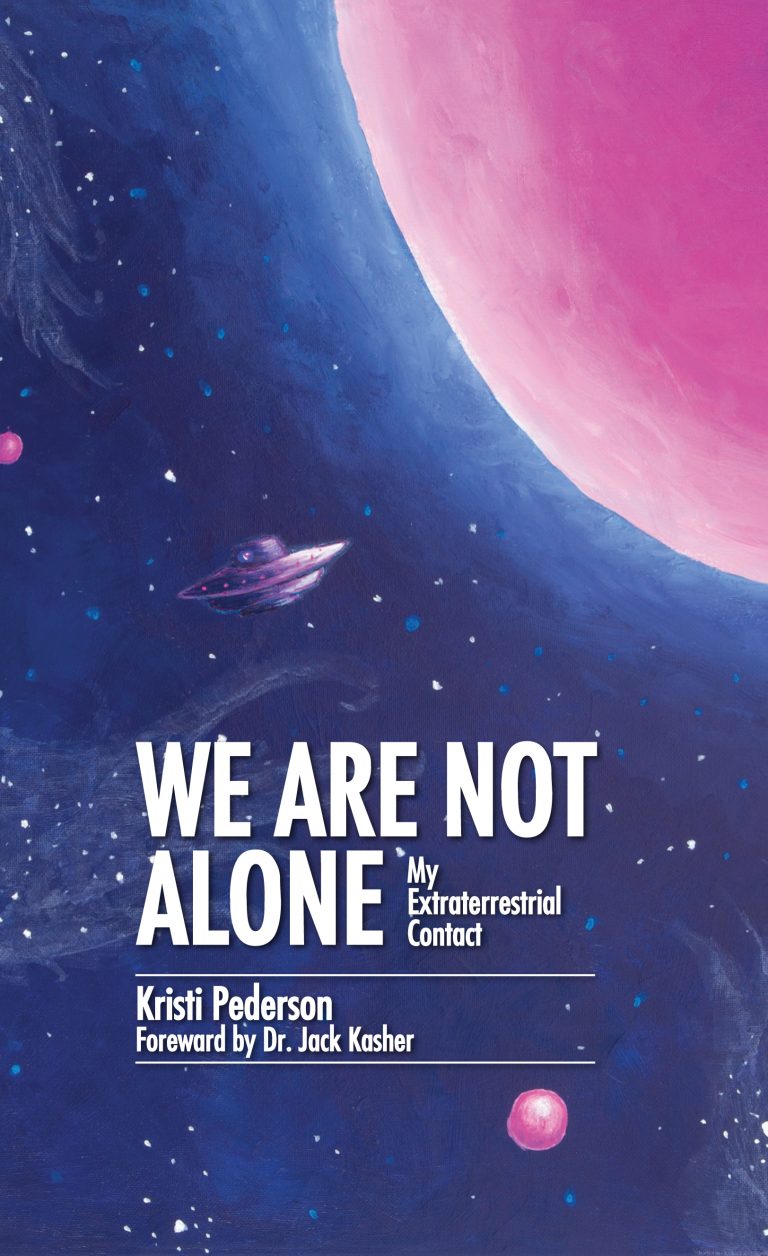 We Are Not Alone: My Extraterrestrial Contact is Kristi's journey coming to terms with what has happened to her and continues to happen with regards to ET contact. Being brave and courageous enough to tell the truth no matter the consequences.
Working with world renowned ufologists and undergoing years of hypnotherapy, she is still discovering the truth of who we are as a human race and how we fit into the cosmos.
You will enjoy this deeply moving and personal journey into the world of understanding that we truly are not alone.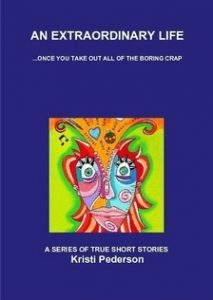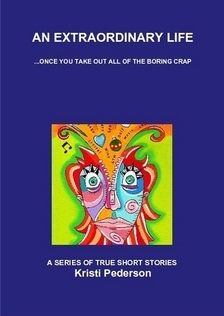 An Extraordinary Life…once you take out all the boring crap is a memoir by Kristi Pederson and is a compilation of 58 true short stories. Kristi has lived an extraordinary life but also believes that we ALL lead extraordinary lives, we just don't always realize it. We focus on the ordinary things like going to work every day, launday, checking things off of our to-do list. It's when we focus on the "other" things that we recognize our own extraordinary lives. This book is exactly that; moments of the "other" that are anything but mundane. Many of the stories are humorous, a few others are touching but all of them are insightful and entertaining.
Kristi has taken her book about extraordinary and creative lives on the road as a public speaker. Here are a few quotes from some other extraordinary and creative people.